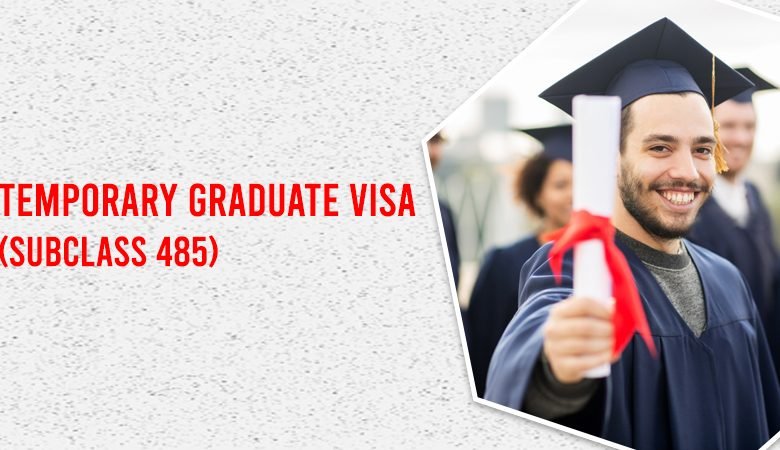 Once your study completes in Australia, your Student Visa 500 can terminate anytime. With only a few months remaining in your hand, you may get worried about what to do next. You may wonder whether you can stay further in Australia and obtain an extension visa for that. However, you should not worry much about it. Suppose you are from another country and have completed a degree course from an educational institute or a university in Australia. In that case, you will have more options to stay back in the country. If the degree course were no less than 2 years, it would benefit you well, but if you want to get working experience in a certain field, you can apply for a Temporary Graduate Visa 485.
In 2019, about 90000 international students had applied for this visa. The foremost benefit of this visa is that you can stay and work in Australia for 2 to 4 years, based on the work type.
What is Temporary Graduate Visa Subclass 485?
An international graduate who has completed his graduation from an Australian institute and the course duration was at least 2 years can apply for Temporary Graduate Visa Subclass 485. As a skilled professional. You can hold a single temporary visa as the primary applicant. 
As the name indicates, this visa is a temporary one, and you can stay in Australia for one and a half years to 4 years, depending on the stream you choose. During this period, you can get employed in a job or learn particular occupational skills to satisfy the eligibility criteria for a skilled migration visa application.

Two streams of 485 Visa

485 Visa Extension has two streams – Graduate Work Stream (GWS) and Post-Study Work Stream (PSWV). Here we explain the two streams in detail.
Graduate Work Stream (GWS)

If you have studied for 2 years and completed a Diploma or a Trade Certification course from an institute, you will be eligible for this stream. Under this stream, you can work and study for 18 months in Australia. Other eligibility criteria are:
You should have skills in an occupation included on the Medium and Long Term Strategic Skills List (MLTSSL).

You should also have gone through the relevant skill assessment in a specific occupation.
Post-Study Work Stream (PSWV)

If you have completed a Bachelor's or Master's or Ph.D. from an Australian university, you can apply for this stream. Based on your qualification, you can stay back in Australia for 2 to 4 years. You should hold a valid Australian student visa at the time of application.

What Are The General Eligibility Criteria For This Visa?
485 Visa eligibility requirements are as follows.
Your age should be within 50 years.

You should be in Australia at the time of application.

For GWS, a Diploma will do. But for PSWV, you should have a Bachelor's or a Master's or a Doctorate.

After the publication of the final graduation results, you should apply within 6 months for the 485 Visa. 

For GWS, you should have skills in a specific occupation on the Skilled Occupation List (SOL). You should also apply for a relevant skills assessment.

You should have competency in the English language.

Adequate health insurance coverage will be necessary.

You should have cleared all outstanding debts.
A Detailed Description Of Some Specific Requirements

Here we explain some of the particular needs that you should note.
You should have completed a CRICOS-registered course.

The length of the course should have been at least 16 months and 92 weeks.

The teaching language should have been English.

You should have completed the course with a valid Australian student visa.
Health and character requirements
If you have included your family members in the application, you should have gone through the specific health examinations. 

You should show written evidence of applying to a police check by the AFP or Australian Federal Police for character requirements.
Health insurance requirements
You should have proper health insurance coverage for both you and your family members. 

The insurer can be either Australian or outside of Australia.

At the time of lodging the application, your Overseas Student Health Cover or OSHC will do. But, as the procedure progresses, you will be required to show OVHC or Overseas Visitor Health Care.
Visa Extension Fees

The 485 Visa extension application fees for the primary applicant are AUD 1680.
What Are The Benefits Of The Temporary Graduate Visa 485?

If you want to possess the Subclass 485 Visa to live in Australia, there will be many benefits you can enjoy. But, you should be very clear in your objective. The benefits are as follows.
As a student applicant, you can keep your beloved family members in the visa application.

This visa will allow both you and your family members to live, work and study. You can also travel within and outside Australia as long as your visa remains valid.

If you choose the PSWV for living and working in a Category 2 city or area, there will be an extension of one additional year above the general extension. Category 2 comprises major regional centres and cities like Canberra, Perth, Adelaide, The Gold Coast, etc.

And, if you want to live and work in a Category 3 area, you will get two extra years. Category 3 includes remote regional centers. These additional years will be beneficial, specifically if you are a Ph.D. candidate.
Temporary Graduate Visa can help you get Permanent Residency
With the Temporary Graduate Visa 485, you can gain 2 years of work experience to be beneficial when you apply for a Permanent Residency in Australia. Several visa options will be available for you, and you can consult a migration consultant from Perth for the application.
Skilled Visas (489, 189, 190)
You can apply for three points-based visas: State-Sponsored Visa 190, Skilled Independent Visa 189, and State Regional Provisional Visa 489. A points-based visa means you need to achieve particular point scores in the relevant points test. Necessary points against the work experience can be earned with the Temporary Graduate Visa. And if you are an engineer, an IT professional, or an accountant, you will have extra benefits.
Temporary Skill Shortage Visa (Subclass 482)
You will be required to have 2 years of work experience in a particular occupation, to apply for this visa. As 485 Visa will allow you to work full-time, achieving this 2 year-experience will not be a problem.
Regional Sponsored Visa (Subclass 187)
The primary requirement for this visa is that you must have worked in a regional center and have been sponsored by your employer. 
Employer-Sponsored Visa (Subclass 186)
It is very similar to the Regional Sponsored Visa. The only difference is that working in any regional center or major city is not mandatory. You can work anywhere with getting sponsors from your employer, and for a PR, you have to show 3 years of experience.
Also Read:- Fail To Get Your Student Visa Subclass 500? Know The Rejection Reasons First


Conclusion


Any visa application is a lengthy procedure, and you will also have to be very aware of the requirements. For professional step-by-step guidance, you can get in touch with the top-rated Immigration Services Perth.